We Automate Every Process
Paper to Paperless©
Only with one click you can finish your work faster.
The solutions to simplify the company workflow by setting template for various forms and reports.
Improve your business by reducing the hours spent on data entry, missing deadlines, and human errors.
The systems enables company to automate report submissions and track the reports easily.
Our enterprise forms automation system enables you to create forms and monitor each form in one dashboard. That means, you don't have to track your forms manually to the site because it is automated.
Amount of each form submitted
Updated forms
Submission rate
and more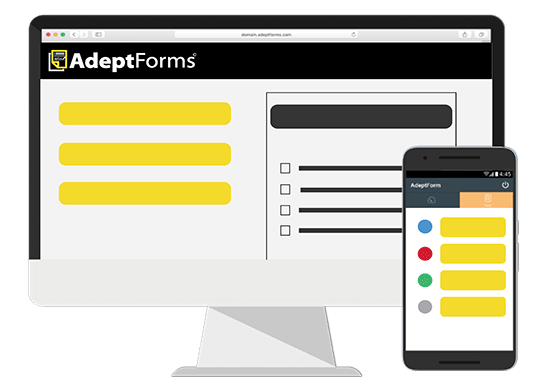 Access Forms with
Any Devices
Convert the way you collect information, conduct inspection and reporting by accessing forms either from website or mobile app, take live photo and digital signature to ensure the accountability.
You are just one click away from automated & paperless process!